Its high time to choose a mobile friendly design
Design Strategy
Our web designers are passionate when it comes to designing a website from scratch. Innovation is the key to an attractive, mobile-friendly website –tailored to your business needs.
Local SEO
Our astute web designers provide responsive web design aided with SEO strategies to place your website among top search engine results and thus driving more leads to your business.
Better Conversion Rate
We keep into consideration every elemental detail and style of your website –whether mobile or desktop version –which brings more opportunities to your business and hence increased sales.
Integrated Social Media
Our responsive design works great when integrated with social media platform. We promote sharing on the most visited social networking sites to have your website gain popularity in no time.
Fluidic Design
With a fluidic interface, responsive websites take an edge over conventionally designed sites. Our designers employ state-of-the-art responsive HTML5 for web designing, giving your users a delightful browsing experience.
Convenient Resizing
With our responsive web design, we make sure that your website adapts to the screen-size of any device, and we ensure smooth functioning of your website with in-depth follow up and testing.
Want to start a new project ? Let's start the conversation
Tell us about your project, we'll tell you how we can help.
Contact Us
Why
Choose Us ?
We Listen
We listen to your ideas, plans and objectives for your business. We then select the best solution to fit. However, if we feel we're not a good fit we'll be honest and tell you upfront.
We Are Creative
We believe in creativity and innovation that that do justice to the hard work done in your project.
Our Attitide
We are a team of down-to-earth designers and developers who are not interested in making a quick buck. We won't throw buzzwords at you and we stand by our words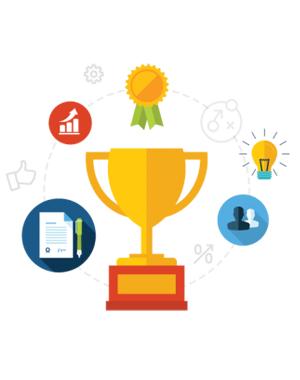 Under One Roof
Whether it's website or graphic design, system development or custom programming we like to keep everything under one roof to make it easier for our customers.
Our Experience
We love discussing and planning new projects and have years of knowledge and experience that we bring to the table.
We Are Passionate
We love nothing more than working on a great project with a fantastic client. We care about our clients
See
Our Works